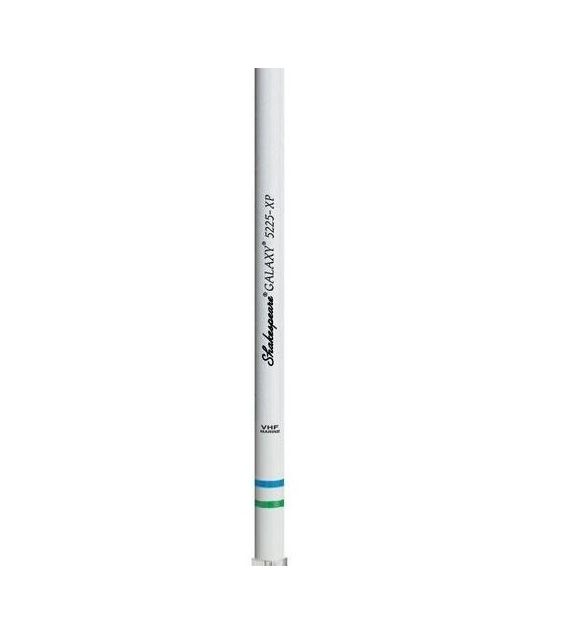  
Antenna Shakespeare 5225XP VHF

Shakespeare 5225XP High Performance Professional VHF Antenna 

Collinear-phased 5/8-wave elements
For the toughest of the tough jobs, Shakespeare introduces the extra edge of
silver plated elements on world-renowned, world class, Galaxy® marine VHF antennas.
The 5225-XP is a maximum range antenna built in a Shakespeare extra tough fiberglass radome.
It's designed to withstand the wind forces and high speeds when used on hard tops, T-tops, and radar arches.
The silver plating adds extended performance for extra reliable communications.
The antenna's legendary Galaxy high-gloss finish assures that it's welcome aboard.
Copper and silver plated brass elements for extraordinary range and efficiency

Low-loss polyethylene dielectric

Low-loss ethafoam spacer for strong mechanical support.

Stranded, high-quality tinned copper inner conductor maximizes signal strength.

Ultra efficient, silver-plated brass choking sleeve suppresses cable radiation for maximum on-air signal.

Flexible low-loss coax has higher power capabilities, less loss per foot,

UV stable jacketing

stranded copper core

a higher concentration of copper shielding to help maximize antenna performance.

Stainless steel ferrule with standard 1"-14 thread

6m (20ft) RG-8/X low-loss cable plus a PL-259 connector