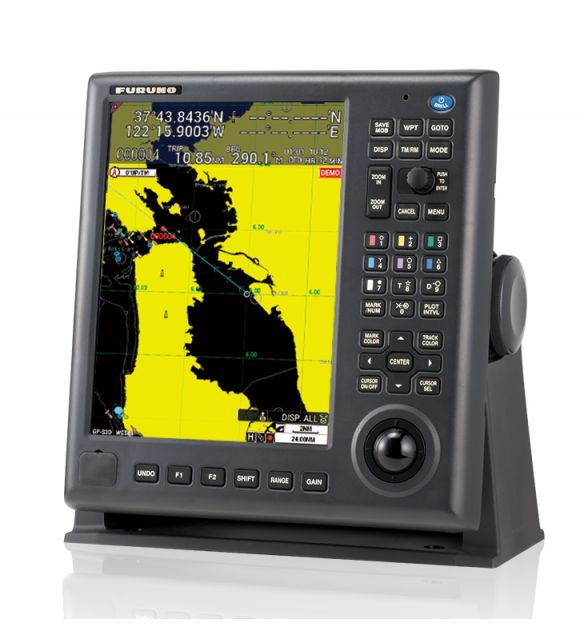  
Furuno GP3700 GPS Chartplotter

Smart Features for Effortless, Faster, and More Intuitive Usage
The GP-3700 is the new high performance color GPS/WAAS Chart Plotter.
The GP-3700 incorporates easy-to-use interface from the GP-3500, while adding new enhancements
and features. With a variety of innovative functions, short-cut control keys and a 12.1-inch IPS screen
that provides clear visibility, the GP-3700 lets you immediately grasp a situation surrounding your vessel.
Large storage capacity for track points, buoy points and marks/lines makes it a perfect solution for long term ship operations.



Features
User customizable keys

User customizable keys allow you to create short-cuts to menus.

Customize menus before you leave the dock for faster, effortless and more intuitive operation.

12.1 inch large display

The larger IPS LCD screen, which features a distinctively clear and wider viewing angle,

gives you excellent readability.

Huge storage capacity

The GP-3700 series is capable of storing up to: 30,000 own ship track points,

10,000 TT/AIS/consort/GPS buoy points, 30,000 mark/lines, and can record way points and routes.

A variety of display modes

The GP-3700 series provides and displays navigation data in a wide variety of modes. All the
display modes can be switched by tapping "DISP" key.

UNDO/REDO functions

The "UNDO" key lets you go back one operational step of deleting and drafting your marks and lines

with a single press of a key. While the "UNDO" key works as going back your operation,

the "REDO" function recovers your last operation.

Easy-access USB port

USB flash drive (local supply) can be connected to the front panel.

Stored data can be used for retrofit, review for the service, and record of your navigation marks.