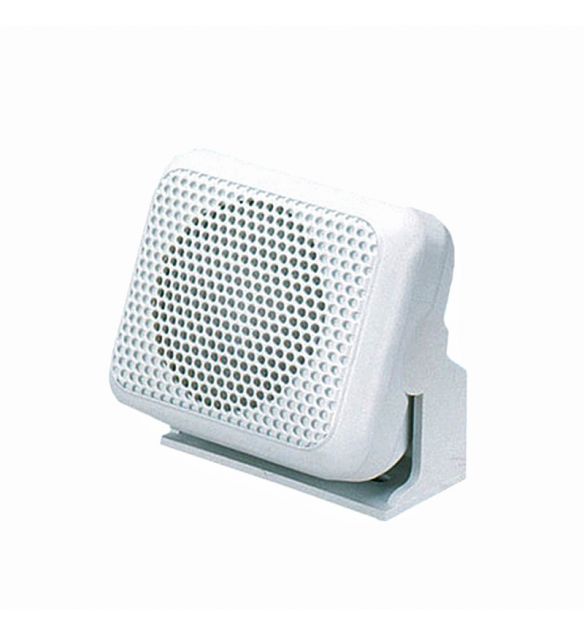  
Shakespeare External Speaker ES-2 5W 5.7cm

A 2.25″ external speaker with Mylar® cone in a compact white housing to withstand the rigors
of the marine environment, the ES-2 is a 4-ohm speaker for input power up to 5 watts (RMS).
Comes with a ratchet-action mounting bracket, hardware mounting kit and six feet of cable
with mini phone plug installed.
Most VHF radios provide external audio outputs.
These accessory speakers are color and performance matched to make installation a breeze.